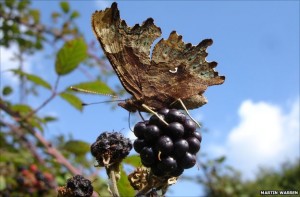 Animals and plants are shifting their natural home ranges towards the cooler poles three times faster than scientists previously thought.
In the largest study of its kind to date, researchers looked at the effects of temperature on over 2,000 species.
They report in the journal Science that species experiencing the greatest warming have moved furthest.
The results helped to "cement" the link between climate change and shifts in species' global ranges, said the team.
:: Read more here ::