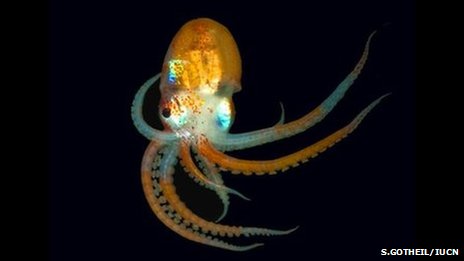 Scientists are set to begin a six-week mission to explore the Indian Ocean's underwater mountains.
Aboard the UK research vessel the RRS James Cook, the team will study animals thousands of metres below the surface.
This year a report in the journal Marine Policy found that deep sea trawling is one of the most damaging forms of fishing.
The expedition will help scientists to better understand the threats to this environment.
:: Read more here ::